Greetings, cronies. I've been inundated with mid-term assignments for the past few weeks. But I've managed to make some music in meantime, mostly sample-based arrangements in Ableton - and now I'm going to share them with you...
Doctor Cuts - "Stained Glass Effigy"
[
alt link
]
Doctor Cuts - "Cold Warriors"
[
alt link
]
The first person to identify all the sample sources will be... duly ostracized.
And playing second fiddle to me today is Glasgow's Rustie, whose
Jagz the Smack
EP is gaining a reputation for causing parties to spontaneously materialize.
Rustie - "Clipper"
[
alt link
]
Flying Lotus
dropped the short but ever-so-sweet LP
1983
on
Plug Research
last year, and he recently followed it up with the
Reset EP
, yet another bite-sized appetizer, this time on
Warp
.
Flying Lotus - "Tea Leaf Dancers (Feat. Andreya Triana)"
[
alt link
]
The new
Boxcutter
LP
Glyphic
is also pretty saucy. This dude is clearly among the dubstep cognoscenti, but Boxcutter's protean variations on the style have a fluidity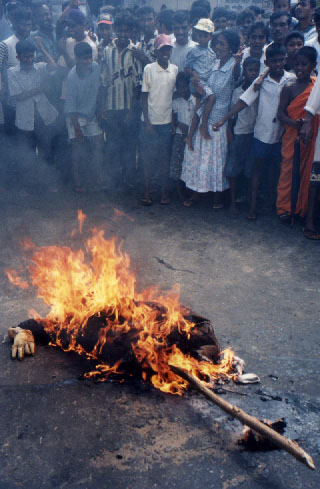 that is uniquely his, and it would be a mistake to regard him as a one-trick dub pony.
Glyphic
is one of the most cogent releases among the slew of high-profile dubstep long-players dropping this fall. (Burial, anyone?) When a skanky bassline alone can no longer hold your interest, you can always count on Boxcutter to avoid such reductive genre formulas.
Boxcutter - "Glyphic"
[
alt link
]
In other news, the new
Box of Dub 2
compilation on Soul Jazz is replete with skanky basslines, but it contains a few tasty morsels, namely...
Cotti - "Tamil Dub"
[
alt link
] and
Kode 9 - "Stung"
[
alt link
]
Dubstep everywhere I go. Keep an eye on
Hotflush Recordings
.
Benga & Walsh - "Military"
[
alt link
]
Spectr - "Motion"
[
alt link
]
Last but not least, here's one from the new Alter Ego LP
Why Not?!
, which is every bit as raucous as you expected it to be.
Alter Ego - "Fuckingham Palace"
[
alt link
]